Joselinne Arias-Cortez
Agent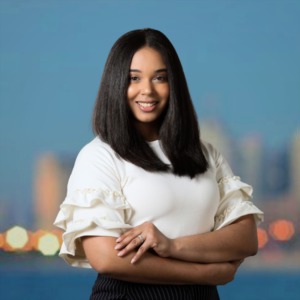 Joselinne Arias Cortez started her interest in Real Estate when she was 18 years old, right before graduating from High School. Yet, didn't pursue her career as an agent until years later. She just thought it was fun to see all kinds of homes and appreciate their uniqueness, structures, luxurious or vintage looks, going or meeting different places, etc.

From "fun" to assisting other people's needs, she then went onto becoming a Real Estate Agent. One of her biggest motives was helping people obtain their ideal house, apartment, etc. A place where they could call and feel home. She was already going all out helping her church friends looking for homes and/or apartments without being licensed as an agent, spending time on different occasions calling agents/rent by owners listings on their behalf, etc. Sometimes to ease the stress that looking for a place causes, because of time shortness, or because of her friends' limited communication in English, etc.

Joselinne has found meaningful purposes in becoming an agent. She's aware of how important, how significant that experience of buying your "dream home" is, or the importance of stepping into your next chapter by selling your place. She understands the knowledge she has and wants
to use it in your favor. She speaks fluent English & Spanish, also partially Portuguese. In her free time, she likes to go to the gym, spend time studying the Bible, watch edifying movies or shows with her husband, Jerry etc.